India creates history at International Abilympic, Metz France.
Support Talented PwDs for Upcomming Regional & National Abilympics
Support out talented PwDs for participating and showcasing their skills in the Upcoming Regional Competition scheduled during 2023-24 followed by National 2024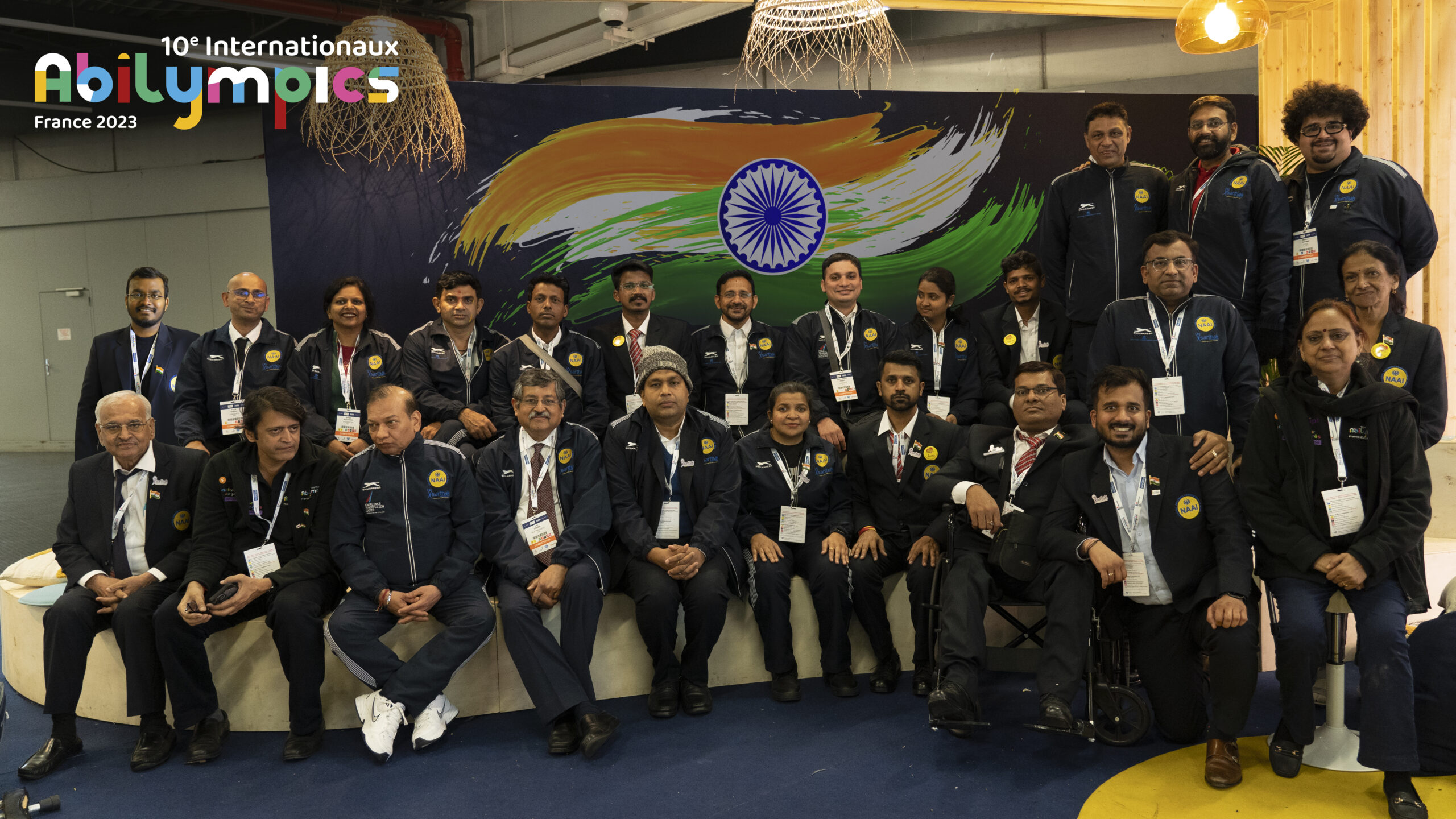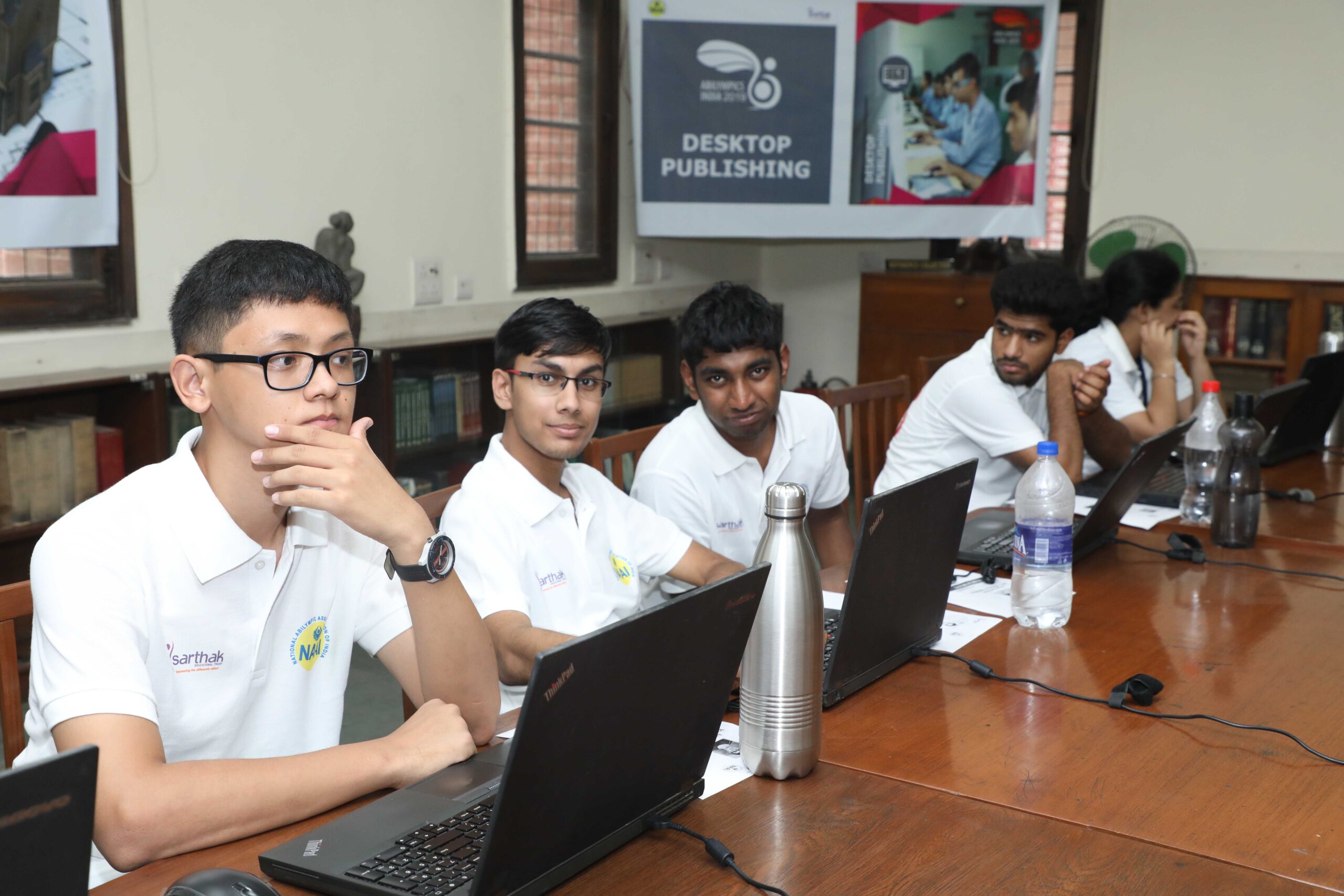 In May 2001, at the behest of Ministries of Social Justice & Empowerment (MSJE)…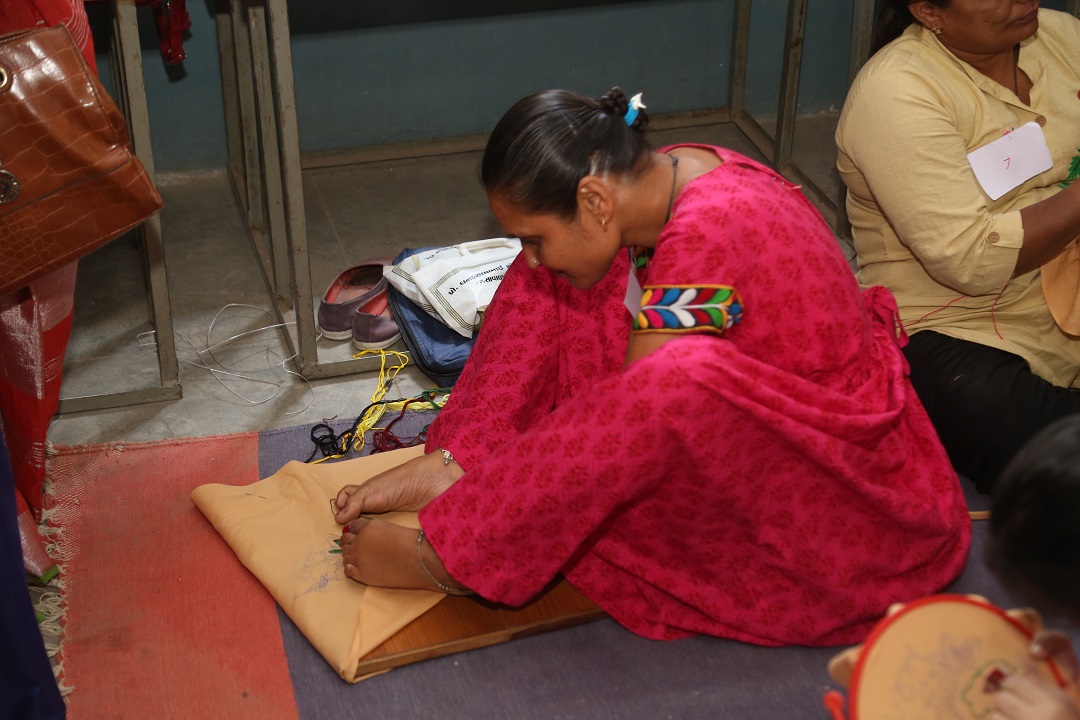 NAAI works for providing a supporting environment for blooming talent in the area of vocational…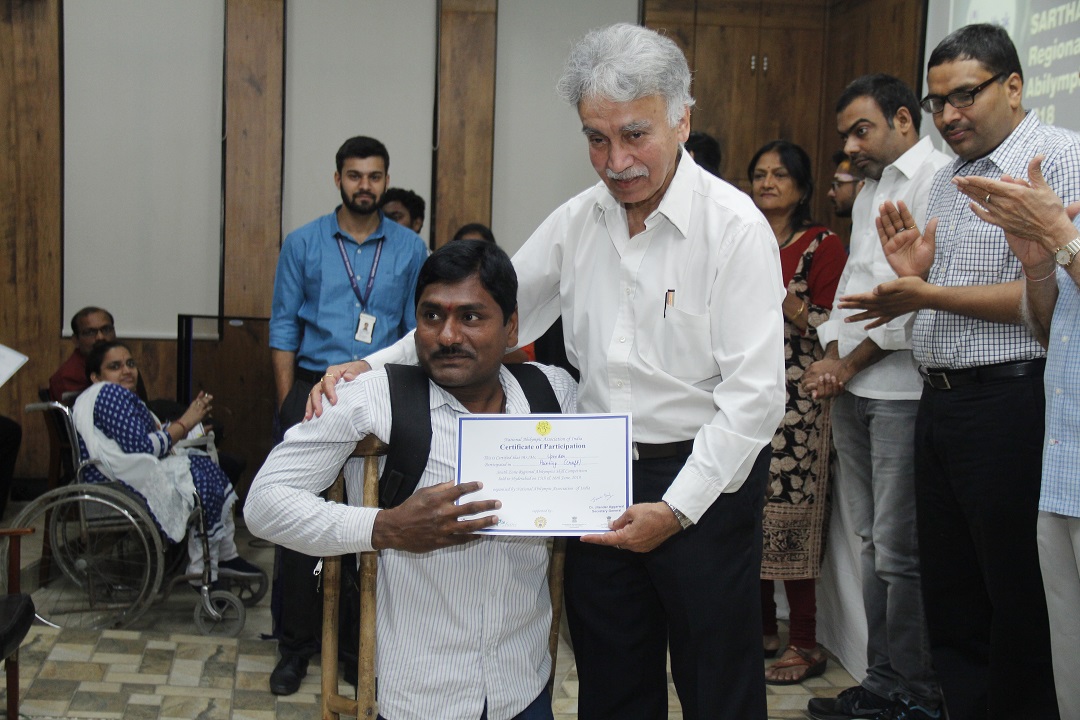 Create public awareness and nurture the productive talent of persons with disabilities by…
To Empower Persons with Disability, enabling them to live their life with dignity and respect…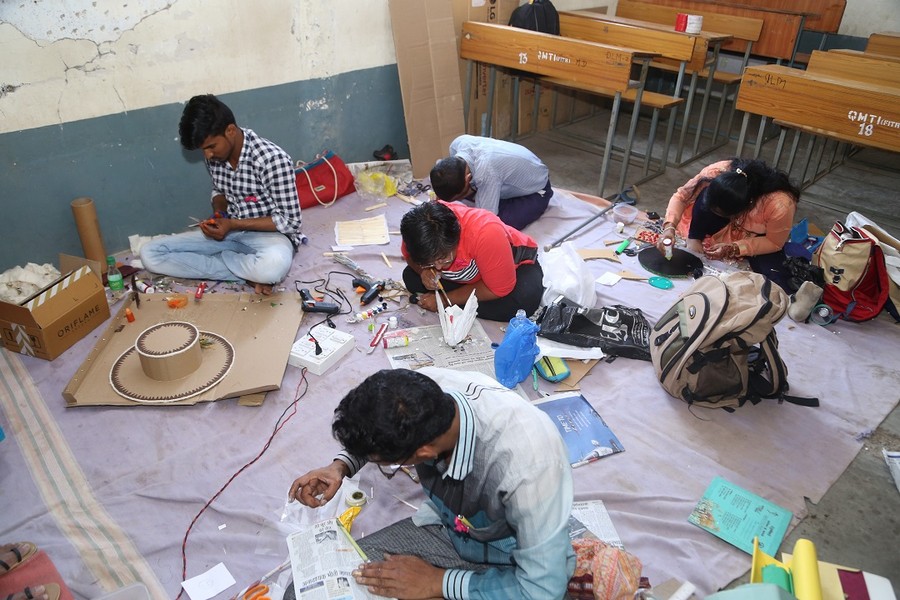 NATIONAL ABILYMPIC ASSOCIATION OF INDIA (NAAI)
NAAI is the nodal agency in India responsible to organize vocational skill competitions to discover and nurture the talent of persons with disabilities and create awareness in the society at large about their productive skills. The headquarters of NAAI are located at Sarthak Educational Trust, Mohammadpur, Near Bhikaji Cama Place, New Delhi. The PwD participants from all zones (East, West, North and South) in India are encouraged to participate either individually, or through NGO's, Govt institutions like Central Universities, National Institutes, VRC's, CRC's, NIT's, Polytechnic, Corporate, in these events. Under the aegis of NAAI, Regional, National and participation in International Abilympics are organised. NAAI organizes vocational skill competitions in different trades under five broad categories – ICT, Crafts, Industry and Food. These range from Restaurant Service to painting, computer programming to creating web pages. The selected participants at Regional level go on to participate in the National Abilympics and further they represent India in International competitions.
SARTHAK EDUCATIONAL TRUST
Sarthak Educational Trust works as a catalyst in bringing change in the lives of the people with disability with a life cycle approach of intervention, inclusion, skill development, sustainable employment, and advocacy.
Sarthak Educational Trust a not for profit organization were handed over the reigns of NAAI in December, 2016. Sarthak has since its inception in 2008, successfully medically rehabilitated 3200+ children with disability, included 500+ students with disability in the mainstream education, trained and placed 50,000 & 32,000 PwDs respectively. Gradually Sarthak has expanded to 25 centers across nation, through its presence in Delhi, Chandigarh, Gurugram, Ludhiana, Lucknow, Jaipur, Hyderabad, Mumbai, Thane, Virar, Pune, Ambala, Bhopal, Kolkata, Chennai, Banglore, Vizag, and Ghaziabad with the support of partners like National Skill Development Corporation, The Hans Foundation, Credit Suisse, Capgemini India Private Limited, Mahindra Finance and various other agencies.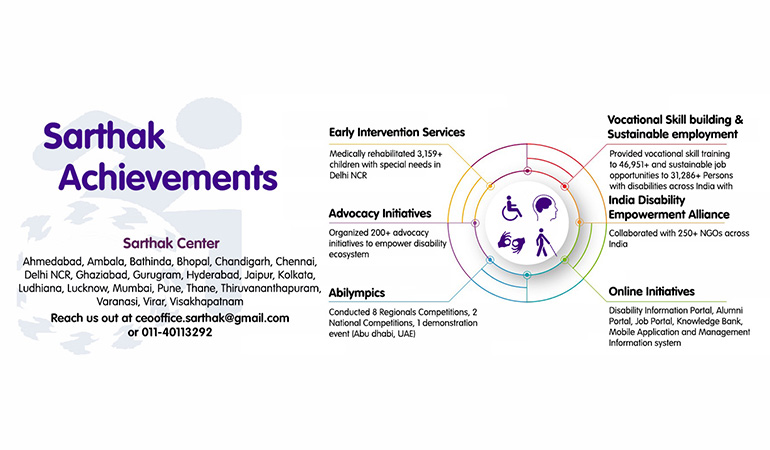 INTERNATIONAL WINNERS SPEAK
Pride of Abilympics movement in India, Rajneesh Agrawal who participated in Web Development event in Bordeux, France in March, 2016 and won Sa ilver Medal, amongst the participants from 18 countries. He has also won special prize in computer programming and Web Development event in South Korea in 2011 and also represented India in 2007, Shizuoka, JAPAN says-

"Representing a country on the International platform makes anyone be in great pride and when I won Silver Medal in France in 2016 in web programming has brought me to the top of world. There is nothing better than having an Indian Flag in hand on the world stage".
Winner silver medal 2007 Japan Abilympics & Certificate of Excellence in 2016 France abilympics in photography-

"Abilympics is a movement to bring out the ability, rather than getting bogged down by disability", says Saikrishnan, adding, "Abilympics also help differently-abled persons come face-to-face with the latest technology in job-oriented vocational skills. This could foster economic independence and integration with the mainstream society, with confidence and self-esteem".
ROZGARSARATHI - JOB PORTAL FOR PWDS
Sarthak's Rozgar Sarathi is an accessible online job portal which will provide private as well as government jobs for Persons with Disabilities (PwD's).
Rozgarsarathi – Job Portal for PwDs: https://www.rozgarsarathi.org/
CAPSARATHI - MOBILE APP FOR PWDS
It aims at reaching to every nook and cranny across India and providing information, services and support to people with disability (PwD) at a click.
My experience in my association with NAAI has been extremely gratifying. NAAI is not only assisting the disabled in gaining economic independence by demonstrating excellence in their acquired skills but help them develop self confidence and self esteem . It helps develop their personality, feel like Champions and aspiring to be champions make a case of being treated with respect in society. It enables the PWDs to integrate with the mainstream of society with pride and demand respect as Champions- which they deserve. Sarthak and NAAI 's goals are so integrated and I feel proud to be associated with these two organisations which are an epitome of selfless service. Dr. Aggarwal and the team of Sarthak and NAAI deserve to be appreciated and recognised by the society much more . Best wishes.
NAAI works towards greater empowerment of the PwDs by recognizing their competence in diverse life skills through systematic competitions on regional and national platforms every year. Recognizing and awarding the winners in each skill (a) draws many more to come out of their shells and join the competitions in the following year (b) motivates all to make that extra effort to win and (c) helps the winners raise their self esteem and also in getting better jobs. Competitions are designed and evaluated at every stage by highly qualified and totally independent trainers, mentors and judges. Finally the winners at the national level get a chance to participate in international events every four years - which are truly the 'Olympics in Life Skills for the PwDs'. I extend my best wishes to those preparing for the 2021 event in Russia.
Abilimpics provides a platform for Persons with Disabilities to showcase their talent and ability on a regional, national and international platform. In India, Sarthak Educational Trust organises these events with a professional touch and flair. In 2021, Russia is scheduled to host the international event. My best wishes to all participants. May it prove to be a launching pad for further success and recognition!
Abilympics has provided a wonderful platform for showcasing the abilities and tremendous competitive zeal of PwDs. It has also been an opportunity for all of us in the civil society to question that why inspite of being blessed with such mesmerizing talents PwDs are labeled as disabled.
Abilympics has been a real motivation for specially-abled people and they have performed well and found this platform very useful for the demonstration of their skills and make a promising career!!